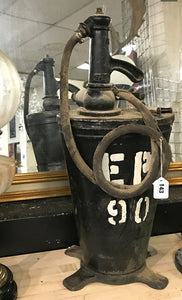 A NICE VINTAGE OIL DISPENSER
Nice item if your a collector or have a place for it in a restaurant, bar or cafe or perhaps you have an old garage for it.
I dont know much about it and purchased at a N London Auctioneer.
Size
Height
35CM & WIDTH 29CM.
Returms accepted 14 days at buyers expense. Worldwide shipping available.